Supreme Athlete Mentoring Program
About Us
Supreme Athlete mission is to serve communities by reaching and teaching our youth through academics and athletics. Our work focuses on the academic, social, and athletic development of our youth.
We are committed to developing in our youth a positive self-image by providing them with an environment of mentors, tutors, and support staff who not only believe in our youth, but are also from the community and have successfully demonstrated the ability to excel at sports at the collegiate level while balancing family, education, and a social life.
We encourage our youth to embrace personal accountability to enable social responsibility in our society.  We invest in the mental, physical, spiritual, financial, and the overall well-being to develop stronger youth by reinforcing sound principles.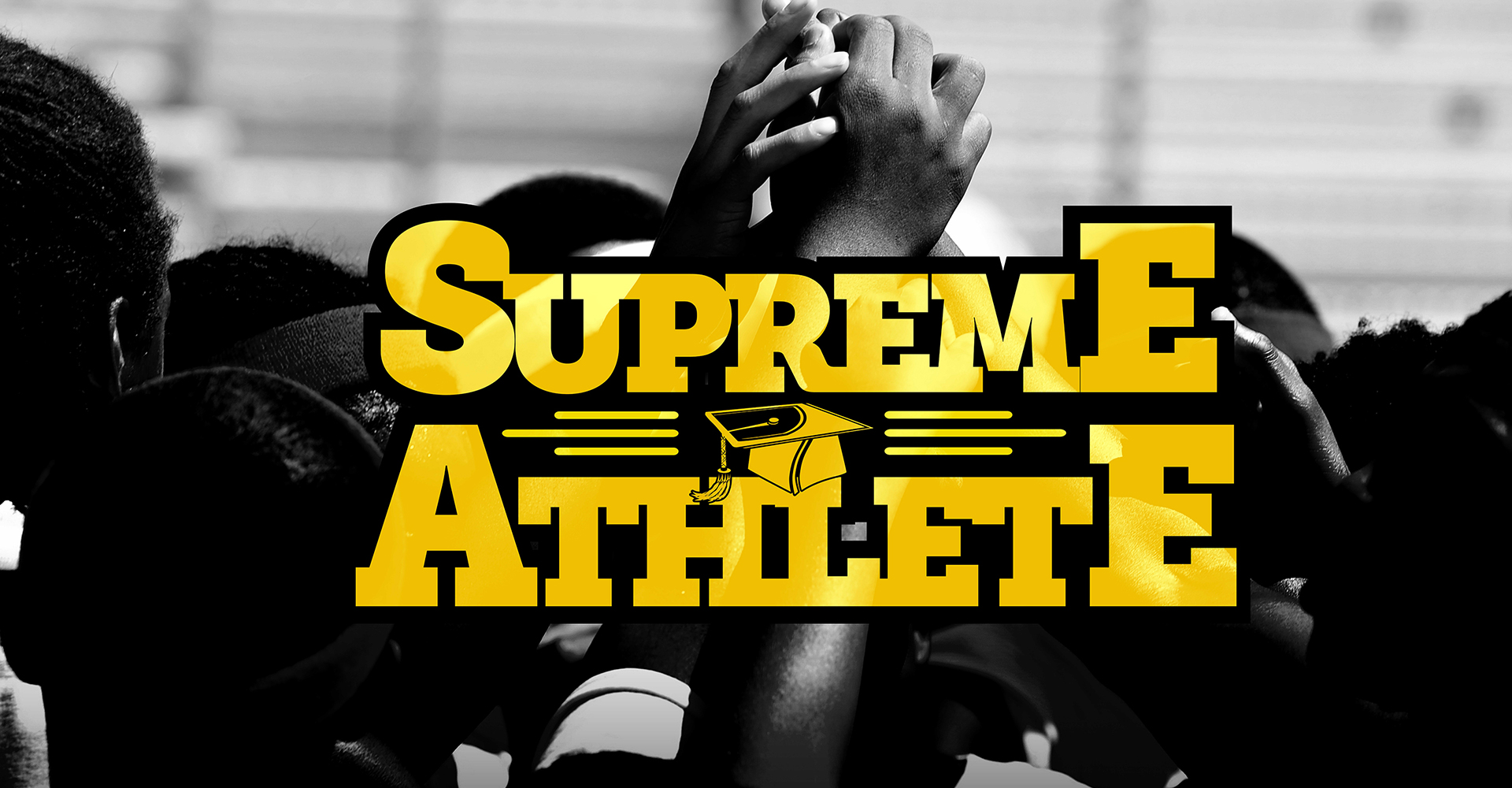 Personal Development
Personal Growth & Development focuses on the overall well-being or life management of the student/athlete. Our staff will cover a wide range of essential elements to the evolution of the student/athlete.
Career Competency/Job Readiness Training
We partner with community based organizations to educate youth in Basic Skills, Customer Service, Computer Literacy, Problem Solving and Decision Making, Interpersonal Communications, Personal Qualities, and Job Seeking Skills.
Athletic Development
Athletic Development is a holistic approach towards achieving the greatest impact of our student/athletes. Each athlete possess a base level skill-set. It isn't until their Supreme ability is educed from within. Our staff have extensive knowledge in sports science and the overall maintenance of the body which is why we have decided to focus on the most crucial aspects of an athlete development.
Starter Plan
$160 monthly
(Includes Workout, Meal and Protein Shake @ 3X per week)
All American Plan
$240 monthly
(Includes Workout @4X per week, Meal and Protein Shakes, Mentoring, Prep School Assistance, Recruiting Assistance, Sports Referral, Access to National Camps/Clinics, Community Service Hours, Scholarship Opportunities, Summer Job (age requirement))
Benefits
Mentoring
Personal Training
Prep School Assistance
Access to Sports Camps/Clinics
Recruiting Assistance
Sports Referral
Meal/Shakes
Community Service Hours
Summer Jobs
Scholarship Opportunity
Schedule
Monday
6pm - 8pm
Tuesday
6pm - 8pm
Wednesday
6pm - 8pm
Thursday
6pm - 8pm
Research Based Statistics
Evidence of Social Problem
Hartford is a young community. One in three residents is under 18. To succeed in the 21st century, Hartford's young people must acquire the skills and knowledge needed to keep the city, state, and region competitive in an increasingly global environment. To pave their path to success, youth must be prepared to accept lifelong learning as both a challenge and an opportunity.
The high percentage (22 percent) of Hartford youth 18-24 without a high school diploma and the low percentage (6.9 percent) with a four-year college degree or higher, indicate that Hartford youth have a long way to go to meet the challenges that face them.
Poverty is a significant barrier to achieving improved results for youth. Hartford has the highest poverty rate of any Connecticut city. Coupled with the large number of single-parent families, this high poverty rate means that many families in Hartford struggle to provide the bare necessities children need to grow and thrive – proper nutrition, good healthcare, safe and secure homes, effective parenting, and stable neighborhoods.
The burdens associated with poverty challenge the future of Hartford's children. While school dropout rates have declined, more than half of Hartford's students still fail to graduate from high school on time. Students who drop out not only lack the skills to get good jobs, but they are also more likely to be incarcerated, to have children outside of marriage, and to become a financial drain on, rather than a contributor to, the Hartford economy.
In Education/Family
• Only 45% of Black men graduate from high school in the United States.
• Only 6.9% of youth in Hartford (18-24) currently has a four-year college degree of higher.
• In 2005-2007, 6.5 percent of Hartford youth 16-19 were not in school and not working while the national rate was only 5.2 percent.
• In 2006-2008, 77 percent of Hartford's children in households below the poverty level lived in families headed by a single female, and 44 percent of those female heads of household lacked a high school diploma.
• Connecticut has the largest achievement gap in the country according to U.S. Department of Education, NAEP Data Explorer.
In Employment/Economics
• In 2006-2008, over 45 percent (31,555) of Hartford's children younger than 18 were living below the poverty level.
• 89 percent (12,751) of Hartford children in poverty live in households without two parents heading the family.
• By 2020, forty percent of Connecticut's workforce is projected to come from urban centers like Hartford, where the educational achievement gap is greatest. That is why the job and career readiness of Hartford youth is vital for the state's future economic competitiveness.
In Incarceration/Crime
• In 2001, the chances of going to prison were highest among Black males (32.2%) and Hispanic males (17.2%) and lowest among White males (5.9%).
• Blacks account for only 12% of the U.S. population, but 44% of all prisoners in the United States are Black.
• 1,172 Black children and teenagers in the United States died from gunfire in 2003.
• The Justice Department estimates that one out of every 21 Black men can expect to be murdered, a death rate double that of U.S. soldiers in World War ll.
Why Sign Up?
Our operation runs year round to combat the many obstacles
our youth face during idle time.
If our youth have something to do productive, especially pertaining to helping them reach their academic and athletic goals, this would eliminate so many poor habits developed during idle time.Here's your chance to change the course of your child's life, by investing in him/her now. Join us, as we dedicate our life to rebuilding our community while properly guiding our children in the right direction through the use of sports and education.